STYLE – begin with the right box
Looking for a personalized design for a corporate gift, wedding gift or another special occasion? At Ekan Concepts, we've been creating distinctive and elegant wooden gift packaging for over 20 years.
Whether you need wooden packaging for wine, a top-shelf bottle, gourmet food, chocolate, luxury soaps, spices or a gift for the holidays, we can help you put your best foot forward. If you're unsure about a design, we can assist you throughout the entire process, from the initial concept to completion. You can choose between a variety of different wood types, including birch, black walnut, and cherry. And based on your branding preference, we can make recommendations for engraving or foil technology to create a final look that's in line with your vision.
If you're searching for something truly unique, our flexible veneer wooden packaging is an ideal option. We are the first in the industry to offer this advanced material which allows us to create an endless range of packaging styles for a distinctly personalized look.
All of our products are durable and are made from natural wooden materials. When manufacturing our packaging, we only choose premium wood that is sourced from sustainable forestry practices that are FSC certified. This not only ensures that our packaging is long-lasting, but also less harmful on the environment. Each box can also be reused and repurposed to minimize waste.
As a family-owned business, our dedication to quality and excellent customer service has helped us grow and expand over the years, distributing our products to customers all over the world. We're proud to be the packaging choice for many businesses, including high-profile clientele and Fortune 500 companies.
When you need to impress a client, win over an in-law, offer a polished gift of gratitude, or want to commemorate an occasion, you can make it even more special and sentimental with a personalized design made by you.
Browse through our selection or get in touch with us today. We can help you crystallize your idea and even send you samples to lend some notes of inspiration for the look you'd like to achieve.

Flexible Wood Boxes
Cylinder
Chest
Portfolio
Oval
Veneer Box Species
*Special order veneer options.
Solid Wood Boxes
Sliding Lid

inset lid

Hinged Lid
Solid Wood Box Species
All of our boxes can be manufactured to your size specifications.
FEATURES – perfect the detail
Rope Handles
Inserts
Finishes & Stain
PERSONALIZATION – make it one of a kind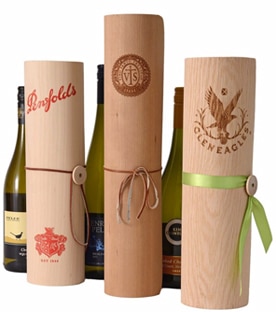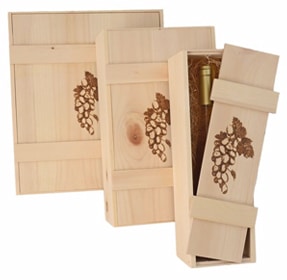 Satisfied Clients
Working with Ekan Concepts the last few years has been a positive experience as their service and quality are always excellent.
Dave Knappett – Maple Orchard Farms
EKAN Concepts customer service is unmatched, prompt, courteous, and responsive. They are always willing to meet our requirements and have been a reliable, high quality vendor of ours for over a decade. We look forward to continuing a healthy partnership in the future.
John E Patton – Jody Jazz
Teak & Twine has been lucky to work with EKAN Concepts since we were first founded. They were so patient and helpful with every aspect of our customization, and their customer service is top notch.  Our customers love their beautiful wood boxes, and so do we!
Teak & Twine LLC
We have been very satisfied with the quality of products we ordered from EKAN Concepts.  As well, they worked with us to ensure a really quick turnaround time when warranted.  Great products, great company.
Bella Sabatina Teas
It's a pleasure to work with EKAN Concepts. Their quality of product and attention to detail is on par with the high standards we hold ourselves to. They're responsive and attentive from the R&D stage to the date of delivery. We wish all our packaging vendors could be this professional and reliable!
Videri Chocolate
It's always a pleasure to work with EKAN Concepts, great customer service, on time delivery and beautiful workmanship every time!
Jeanie Peñalbert – D'Addario & Co
I am completely satisfied with my experience in dealing with EKAN Concepts. All of my orders have been fulfilled in a timely manner, and they always respond quickly to all emails. Their kindness goes a long way, and they far surpass all other vendors I deal with.
Lucas Dahl – Seattle Tacoma Box CO
EKAN Concepts has been exemplary in their service and their product for our business. They stand behind their product but they also stand behind their customers!  We needed an attractive but "rustic" natural looking container of all sizes.  We could not be happier with all that EKAN Concepts provides!  
Riverside Cemetery
From the initial inquiry through the order process and shipping, EKAN Concepts quick response times, recommendations, great pricing, and quality products have been amazing.  Thank you for the great work and support you have given us to make us look like stars to our clients.
Stephanie Porter – Sunrise Identity
THE FINEST IN WOOD PACKAGING FOR 20 YEARS!