Looking for elegant wooden packaging for your business and need to buy in bulk? We offer wholesale pricing on larger orders so you can get what you're looking for and save even more.
Ekan Concepts is a leading manufacturer in customizable bulk gift boxes that can cater to a wide range of packaging needs, including gourmet food, wine, luxury soaps, corporate gifts, and more. Wooden packaging makes any gift more sophisticated, beautiful, and well-received. It's the ideal way to dress up your favourite collection of vintage bottles or ensure that your product launch is dressed to impress with a refined look that will put your best foot forward.
We're a family-owned business that takes great pride in the quality and care that we deliver for each and every client we serve. From the moment you contact us until the final product is complete, we'll consult with you every step of the way to ensure that you're 100% satisfied. Our team will even help you determine what customizable options will add the right personal touch to your specific package.Only the highest quality materials and gift boxes are used in our process, which is why Ekan Concepts continues to be a top choice for many high profile clients around the globe, including Fortune 500 companies. No matter the product or occasion, we guarantee that your recipients will be thrilled to receive such an elegantly packaged gift before they even open it.
As a future-facing company, we understand the importance of implementing more sustainable practices whenever we can, which is why we only source our wood from suppliers that adhere to sustainable forestry practices. Additionally, all of the materials used are FSC certified, meaning they're made from renewable sources, they reduce greenhouse gases where possible, they can be reused, and they produce minimal waste. We've also partnered with Trees.org, with a tree being planted for every 10 boxes sold. So you can present your brand or business in the best light by adding a special touch to it while doing something good for the planet too.
We've been helping businesses turn their dream designs into reality for more than 20 years. Whether you already know what concept you're looking for or prefer suggestions from our expert team, we can help you develop a unique and personalized design to make the final product reflect your vision precisely.
To learn more about our wholesale prices and details, get in touch with us today and one of our staff will be more than happy to answer any of your questions.
STYLE – begin with the right box
Flexible Wood Boxes
Looking for a way to impress a client, thank a boss or reward a colleague? Our distinguished corporate gift boxes are the perfect gift for all corporate occasions.
For nearly 20 years, EKAN Concepts has been serving corporate clients internationally with our distinguished wooden boxes and stylish veneer gift boxes.
Cylinder
Chest
Portfolio
Oval
Veneer Box Species
*Special order veneer options.
Solid Wood Boxes
Sliding Lid

inset lid

Hinged Lid
Solid Wood Box Species
All of our boxes can be manufactured to your size specifications.
FEATURES – perfect the detail
Joints
Rope Handles
Chest
Finishes & Stain
PERSONALIZATION – make it one of a kind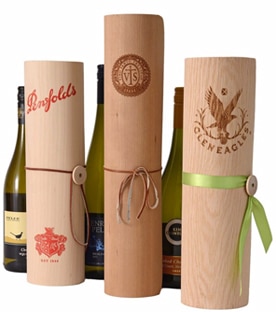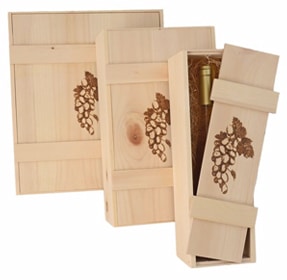 Wholesale FAQs
We don't put a limit on the number of boxes you wish to order! If you are interested in making a larger wholesale order, contact our box specialists today to discuss your needs.
Yes, if you would like to arrange a bulk order of more than one style of box, we can arrange to fulfill those orders together.
We offer a number of different shipping methods for your boxes including LTL freight, which is ideal for large orders. Once we have confirmed your wholesale order, we will provide estimates on the best means of transportation depending on the size, weight, and destination. Our preferred carriers are FedEx, UPS, CanPar, Purolator and Loomis, but we can also accommodate you if you have a different company that you would like to use.
Yes, we can arrange shipping from Canada to the USA. For any orders above $2000, customs fees will be applicable. If you are shipping LTL, a $40 flat fee will also be applied.
Tracking information from the shipping company will be made available once your box order has left our facility.
We do not offer free samples of our products. We can, however, send individual box orders to you. If there is a particular style and design that you would like to sample, contact our office to place your order.
Yes, we have a wide range of customizable graphic designs to choose from. You can also send us your artwork or logo and we will brand it for you. Call us today to discuss all of the options available to you.
Your satisfaction is our number one priority. We will make every effort to change or cancel your order if it has not been processed. In the event that your order has already been processed or shipped, we will be unable to cancel the order.
We will do everything to make it right. If you receive a damaged box in your wholesale order, we will replace the defective material immediately. Contact our office for personalized support.
---
Satisfied Clients
Working with Ekan Concepts the last few years has been a positive experience as their service and quality are always excellent.
Dave Knappett – Maple Orchard Farms
EKAN Concepts customer service is unmatched, prompt, courteous, and responsive. They are always willing to meet our requirements and have been a reliable, high quality vendor of ours for over a decade. We look forward to continuing a healthy partnership in the future.
John E Patton – Jody Jazz
Teak & Twine has been lucky to work with EKAN Concepts since we were first founded. They were so patient and helpful with every aspect of our customization, and their customer service is top notch.  Our customers love their beautiful wood boxes, and so do we!
Teak & Twine LLC
We have been very satisfied with the quality of products we ordered from EKAN Concepts.  As well, they worked with us to ensure a really quick turnaround time when warranted.  Great products, great company.
Bella Sabatina Teas
It's a pleasure to work with EKAN Concepts. Their quality of product and attention to detail is on par with the high standards we hold ourselves to. They're responsive and attentive from the R&D stage to the date of delivery. We wish all our packaging vendors could be this professional and reliable!
Videri Chocolate
It's always a pleasure to work with EKAN Concepts, great customer service, on time delivery and beautiful workmanship every time!
Jeanie Peñalbert – D'Addario & Co
I am completely satisfied with my experience in dealing with EKAN Concepts. All of my orders have been fulfilled in a timely manner, and they always respond quickly to all emails. Their kindness goes a long way, and they far surpass all other vendors I deal with.
Lucas Dahl – Seattle Tacoma Box CO
EKAN Concepts has been exemplary in their service and their product for our business. They stand behind their product but they also stand behind their customers!  We needed an attractive but "rustic" natural looking container of all sizes.  We could not be happier with all that EKAN Concepts provides!  
Riverside Cemetery
From the initial inquiry through the order process and shipping, EKAN Concepts quick response times, recommendations, great pricing, and quality products have been amazing.  Thank you for the great work and support you have given us to make us look like stars to our clients.
Stephanie Porter – Sunrise Identity
"I've been working with EKAN Concepts since 2017 for our custom wooden gift boxes, and I have been incredibly happy with the quality and service every single time. They always go above and beyond to make sure everything is right, are extremely friendly and responsive, and the product is second to none. You will not find a better and more ethical group of people."
Bon Vivant Gift Boxes
"At Litchfield Distillery, we were looking for a wooden box that would reflect the quality and brand image of our products. EKAN Concepts has been excellent to work with through the development stage to final versions. All deliveries have been on time, and the product has met our high expectations. We are proud to put our products in EKAN custom wood boxes."
Litchfield Distillery
"Quality boxes, great service and a fast turnaround! Our customers love the custom box that EKAN Concepts created, and they have been a huge hit in our line up."
Doc Hersons Natural Spirits
"The National Club is proud to use EKAN Concepts for our member and client gift packaging needs. We appreciate their commitment to using only all natural and sustainable resources in their unique line of modern and elegant personalized wooden boxing. Thank you for your continued prompt and courteous service!"
The National Club